Skip to Content
Cutting-Edge Snowmelt Systems in Oak Park, IL & the Surrounding Areas
Waking up early to shovel snow or lay salt on your pavement is never fun. Skip it this winter and choose House of Heat to provide you with snowmelt systems in Oak Park, IL and the surrounding areas. Since 1955, we've made homes and businesses safer and more convenient. Traveling to and from your home during harsh winters will become much easier with a snowmelt installation.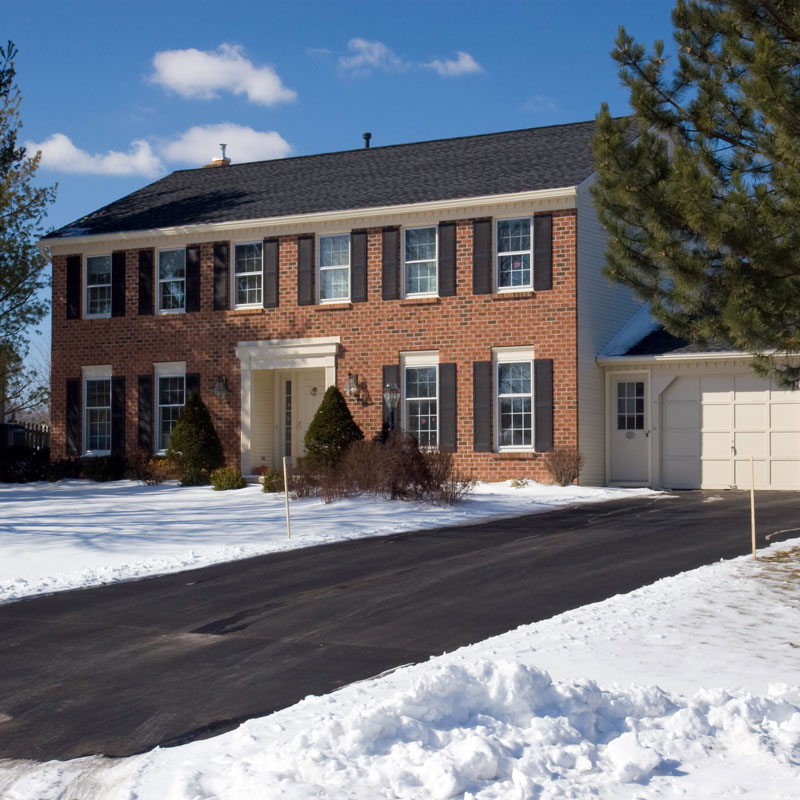 What Is a Snowmelt System?
A snowmelt system includes electric cables or tubes laid beneath walkways, driveways, and parking lots. It contains warm water that transfers heat to a surface during the winter, quickly melting snow and ice. It's highly effective in snowy and icy conditions and reduces the risks of slipping and falling. Snowmelt installations automatically turn on when temperatures drop below a certain point or if it senses snow or ice on their surface. For homes and businesses, we can install snowmelt systems on almost any surface, including concrete, asphalt, and pavement.
Should I Install a Snowmelt System?
If you don't want to shovel your driveway again, then a snowmelt system may be right for you. Here are a few reasons home and business owners choose snowmelt systems for their property.
Convenience
Snowmelt systems maintain warm temperatures consistently, melting snow and ice almost as soon as they touch the ground. You'll save a ton of time during the winter and colder months.
Safety
Clean, clear surfaces. Snowmelt systems allow walkers to go to and from your home or business with less chance of slipping. It warms tricky icy spots that walkers may overlook.
Reduced Cost
Business owners choose snowmelt systems for their parking lots and walkways to eliminate the cost of hiring professional snow plowing.
Reduced Liability
Keep your property protected. Many commercial spaces install snowmelt systems to prevent slip-and-fall accidents on the premises.
A Beautiful Property
Your snowmelt system will prevent unsightly slush and dirty snow from lingering.
Enjoy the Winter
Winters in our area can get nasty. But with a snowmelt system, you can enjoy watching the snowfall instead of wasting time and energy shoveling it. Our team provides free estimates for snowmelt installations. Installing a system is a terrific way to prepare your property for the harshest winter conditions.