Skip to Content
Boilers (Water and Steam)
Dependable Boiler Repair in Oak Park, IL & the Surrounding Areas
A boiler is a cost-effective and eco-friendly way to heat your home. When yours fails, or you want to make a change, reach out to House of Heat. We provide homes and businesses with many HVAC services, including boiler repair in Oak Park, IL and the surrounding areas. Families and business owners have trusted us to make their properties safe and comfortable since 1955.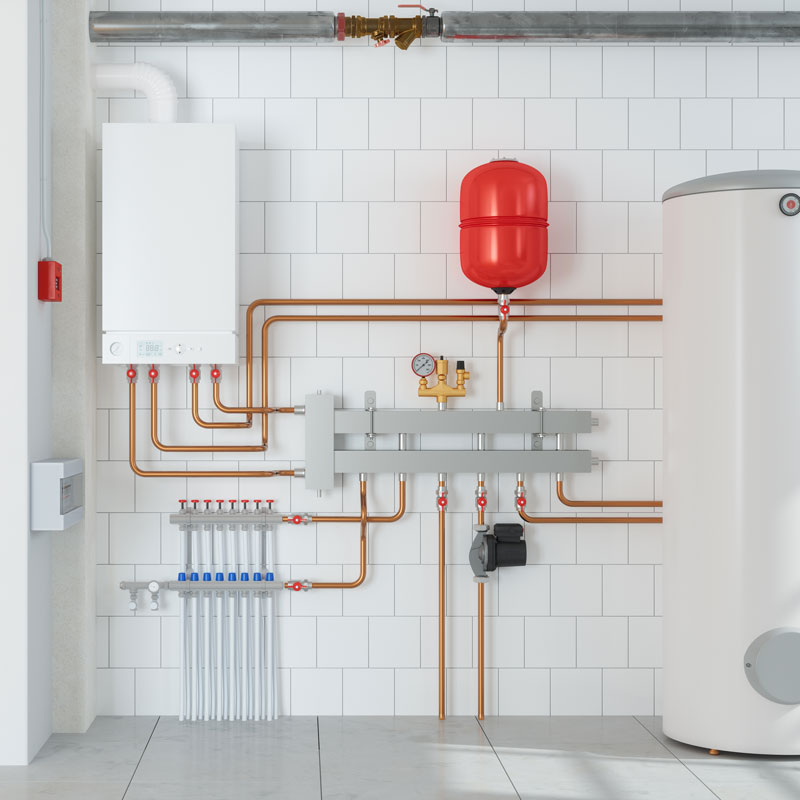 Common Problems With Water Boilers
Standard water boilers are commonly found in residential and commercial spaces. Thermostats activate water boilers after a temperature drop. A functioning boiler will heat water with gas, oil, or electricity. The water reaches warm temperatures and produces steam that emanates throughout the property. Typical water boiler issues include:
Leaking due to a damaged or broken valve, seal, or pump.
Low boiling pressure due to a faulty component.
Failing to turn on when prompted by the thermostat.
A damaged, broken, or switched-off pilot light.
A broken-down boiler caused by old age or poor maintenance.
Common Problems With Steam Boilers
You can use a steam boiler for a wide range of residential and commercial purposes, but they are most often used for industrial buildings and large-scale operations. The two popular steam boiler types are fire tubes and water tubes. Residential and commercial steam boilers require less power than industrial ones. Common problems with steam boilers include:
Lack of water.
An excessive amount of water.
An inappropriate mixture of water and steam.
Combustion and internal damages.
A leak in the safety valve.
Abrupt flameouts.
Boiler Services
We encourage you to schedule an inspection immediately after your water or steam boiler is damaged or malfunctioning. Boilers are sensitive, and their issues range from minor to severe. At their least compromised, they will have difficulty heating your home. At their most, they could explode. The team at House of Heat is trained and equipped to safely service small- and large-scale boilers. Our services include:
Boiler repair
Boiler installation
Boiler inspection
Boiler diagnosis
Boiler Maintenance
We're Here to Warm Your Property
Cold temperatures cause many issues. Your boiler shouldn't be one of them. We are available 24/7 to perform emergency services for malfunctioning and broken-down boilers. House of Heat. You can restore your property's warmth, efficiency, and safety by scheduling an inspection and receiving a free estimate.