Skip to Content
Proper A/C Installations in Oak Park, IL & the Surrounding Areas
If repairs aren't restoring your air conditioning, it's most likely reached the end of its life. Avoid unpleasant spring and summer temperatures by choosing House of Heat for efficient A/C installation in Oak Park, IL and the surrounding areas. Our locally owned and operated HVAC company specializes in quick, careful inspections and installments that restore peace and comfort within homes and businesses.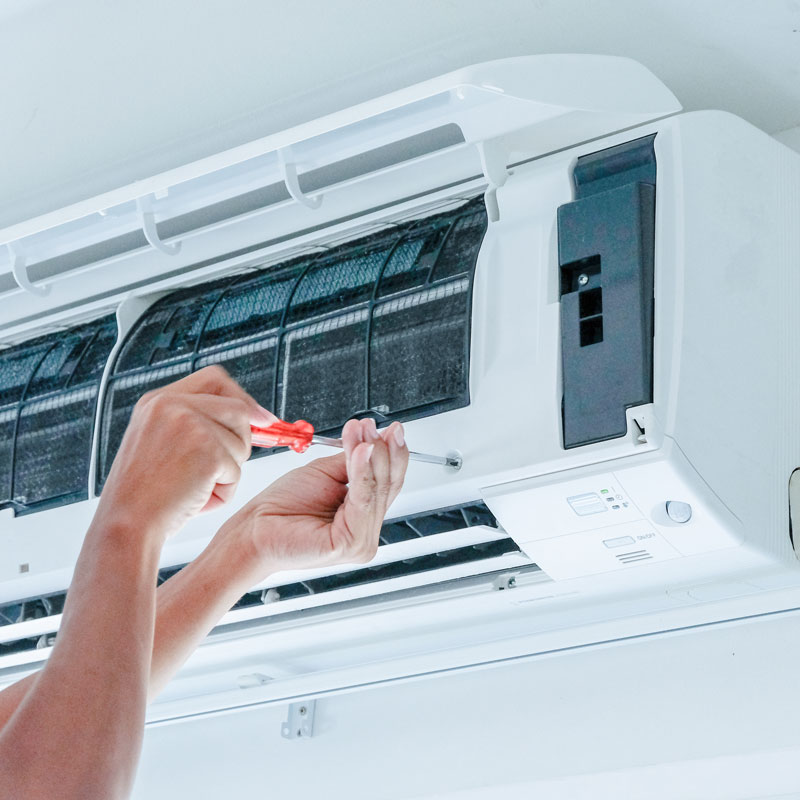 How Long Do A/C Systems Last?
A standard A/C system, if well maintained, can last a decade or longer. Modern technology and innovation have drastically improved new air conditioning systems, but even the most well-kept or advanced A/C will eventually deteriorate. We recommend replacing your current unit or system if it is 10 years old or older. Do you suspect that your air conditioner is on the outs? Schedule an inspection with us today.
The Benefits of a New A/C System
Many home and business owners think that replacements are a hassle. But getting a new A/C is better than trying to fix an irreparable system. New systems are more advanced than older systems and offer the following benefits:
Energy-Efficiency: A new system will cool down your home and use less energy than your old one, saving you more money on your monthly energy bill.
Dependability: You can rely on a brand-new air conditioner to last years and work when you want it to.
Safety: Older systems are prone to leaking toxins in the air. New systems enhance air quality and make homes and businesses safer and more comfortable.
Should I Replace My A/C System?
House of Heat is fully equipped and trained to diagnose air conditioning problems. If you have one or more of the following problems, please reach out to us. You may need to get your A/C replaced if:
Your Home or Business is Hot: This is a no-brainer. If you've switched on your air conditioning several times, but it remains stuffy or sweltering, your A/C may have conked out for good.
Loud Noises: Most healthy air conditioners make a low humming sound, but we encourage you to schedule an inspection if your older system is grinding or rattling while operating.
Strange Odors: The air emanating from your vents should be odorless. You might need a replacement if it smells like smoke, mold, or mildew.
Receive a Free Estimate Today
We take pride in our work and our commitment to exceptional customer service. We provide a friendly, low-pressure environment where you can ask questions or address any concerns regarding your air conditioning. You'll receive an inspection and a free estimate from our team and fair, honest pricing. House of Heat is here to take care of you and your property.