Skip to Content
Reliable A/C Repairs in Oak Park, IL & the Surrounding Areas
Stay cool during the warm months. House of Heat is a locally owned and operated HVAC company providing homes and businesses with comprehensive A/C repairs in Oak Park, IL and the surrounding areas. We inspect and fix air conditioning units and systems fast so you can live comfortably during the year's hottest days.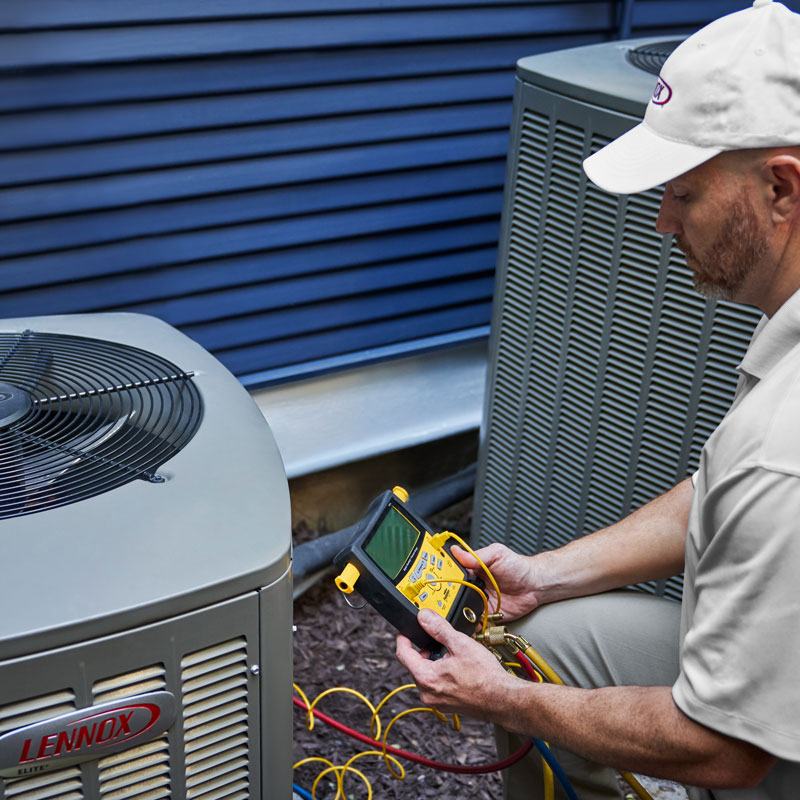 How Often Should My A/C Get Inspected?
We recommend scheduling an A/C inspection once a year, preferably during the springtime. As snow melts, temperatures rise, and your home or business warms, you don't want to be left with a surprise air conditioning problem. Your A/C may have sustained damage or disrepair during the colder months you were unaware of because you hadn't turned it on for a while. Our team will gladly inspect your air conditioning while spring is still temperate, so it's ready to take on the hot summer.
Is My Air Conditioning Broken?
Is your home or business sweltering, despite having your A/C switch turned on? Our team conducts comprehensive examinations for residential and commercial systems throughout the area. We have the equipment and skills to properly assess your A/C's condition and formulate a plan to fix it. We recommend contacting us for an inspection if you experience one or more of the following:
Broken Thermostat
Does your home's temperature feel the same no matter where you have your thermostat set? If so, your thermostat could have faulty, loose, or disconnected wiring.
Odd Noises
Strange rattling, chugging, or buzzing can indicate a problem with one or more of your air conditioning components or a leak in your refrigerant.
Poor Air Flow
Many things can cause your A/C to flow weakly through your registers. Common causes of poor airflow include clogged air filters or damaged air ducts.
Inconsistent Performance
Does your air conditioning turn on and off at will? You could have a refrigerant leak that shifts pressure rapidly from high to low.
Coughing
Chronic coughs can indicate more than colds and sickness. They could also mean that you are inhaling dust, debris, and contaminants because your A/C is clogged and unable to circulate air properly.
Don't Wait to Schedule an Inspection
Your A/C problems, hidden or apparent, will only worsen if you don't request an inspection soon. Eventually, your air conditioning could degrade beyond repair, requiring you to spend thousands on a new system. Save yourself complications and headaches by scheduling an inspection with House of Heat today. The sooner we inspect, the quicker we can make repairs that benefit your system now and later.